PJ's Premium Coffee of the Month Club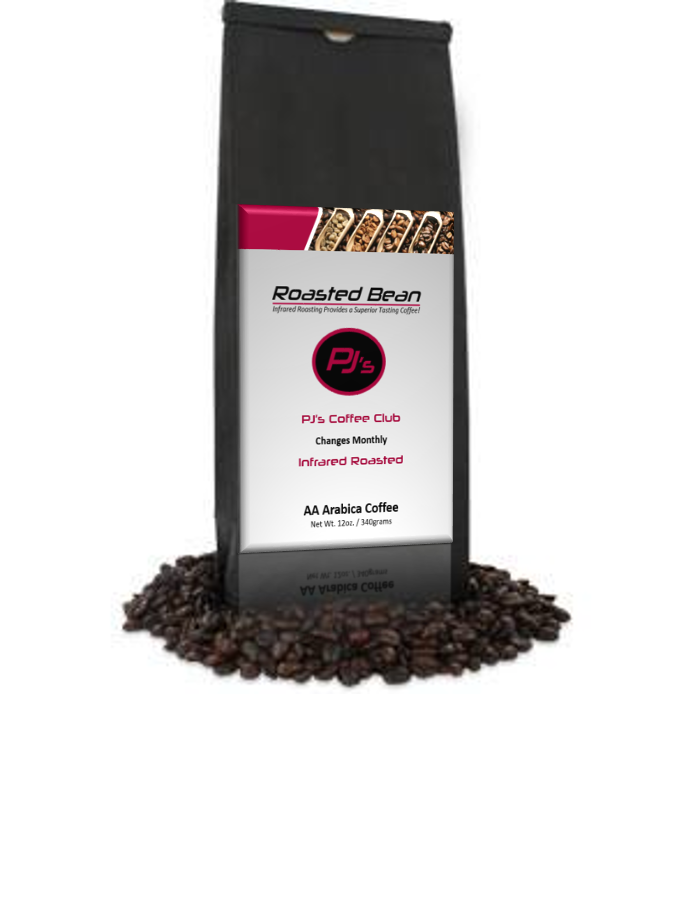 PJ's Premium Coffee of the Month Club
Two(2) - 12 oz Bags of Coffee Each Month
Every month we'll deliver a selection of premium, freshly-roasted coffee made with only the best:
Fair Trade

Organic

Arabica Beans
Shipped fresh from our boutique infrared roaster.
Each shipment of coffee will contain one bag of the blend you have selected along with one bag of a different variety changing monthly so you can sample different coffees from around the world. - Each bag weighs a generous 12 ounces.
EACH BOX INCLUDES:
Two (2) 12 oz Bags of Superior Tasting Infrared Roasted Coffee

A Curation of Coffee from Around the World

Tasting Notes for Each Batch

Your Personalized Preferences on Your Schedule

Savings Off Our Regular Normal Prices
LESS THAN 30 CENTS PER CUP
FREE SHIPPING WITH SHIPMENTS OVER $75.00
* Quantity Below - 1 equals 2 bags (1 - your choice and 1 - PJ's Monthly Selection) per shipment, 2 equals 4 bags (2 and 2) per shipment
*Your second bag of coffee will be the same grind (whole Bean or Ground) as you selected above. However, the roast of bag number 2 may vary each month with our coffee selection from around the world.
For the best tasting cup of coffee, we will always recommend you buy whole bean coffee and then grind the beans up minutes before you brew your pot of coffee. The flavor is much bolder and the subtle tastes of your specific type of bean are more noticeable. However, for those individuals who do not wish to grind their own coffee we also offer a fresh ground coffee option.